Shopping Cart
Your Cart is Empty
Thank you for your business!
You should be receiving an order confirmation from Paypal shortly.
Exit Shopping Cart
(04) OUR BUSINESS
======================================================================
Solo Beverage - Joseph Charles
Edited by Kemet Newsletter (2014)
Serjad Makmadeen was born in Princes Town in 1910 and was the last of the eight children of Makmadeen, an immigrant from the Punjab, and his Dougla wife (African & Indian) Rosalin Jamaria from Martinique. When Serjad was still quite young the family moved to Bellevue in St James, and he attended primary school up to the age of ten. Economic circumstances forced Serjad to leave school and he secured employment as "the gardener" at the large property known as Ellerslie in Maraval. Life for young Serjad was extremely difficult. Poverty stalked his existence. Each morning he rose early and after his meager breakfast of a cup of "cocoa tea" he walked across Long Circular Road to start the day's work with only a short break for lunch which he had prepared and brought with him.
Serjad worked as a gardener until he was 13, when he got a job as a baker's apprentice at the MI Bakery on Charlotte Street in Port of Spain. Soon he became involved in selling bread and cakes and would deliver his goods to customers on a bicycle. To develop a large clientele, Serjad gave an extra loaf to anyone who had purchased more than 12 loaves, paying for this extra loaf out of his own pocket. This allowed him to build up a substantial clientele in a short space of time and he soon became the bakery's top salesman.
In the 1930's, whilst still working at the bakery, he learn that one Mrs Bajnath had a small soft drink plant for sale in St James. Having accumulated $350, Serjad borrowed $250 from his friend Nagib Elias, and bought Mrs Bajnath's soft drink plant. It was around this time that he got married to Khairoon Khan who worked with him in running the plant. Everything was done manually: She washed the bottles, boiled the syrup and hand filled the bottles, also adding the carbonated water and capping the bottles. The plant produced one bottle of soft drink per minute. Using old beer bottles, two flavours of soft drink were produced: Cola Champagne and Banana. Serjad would make one or two cases of soft drinks per day after he finished work at the bakery, which he would take with him on his rounds the next day. As he knew most of his customers well, he was able to convince them to buy his soft drinks.
East Indian and non-whites had a lot of difficulty breaking into the soft drink business in a colonial society. When he first acquired the plant he wrote several times to various soft drink producers in England inquiring on how he could make improvements. He got no replies. It was evident by his name that he was not an Englishman but an East Indian, so Serjad recognizing this, changed his name to Joseph Charles and quickly got a reply from England about his products.
Joseph Charles soon started to have a problem with the availability of bottles. His clientele was growing and he could not get enough bottles to satisfy the demand. Moreover, he did not have sufficient capital to buy new bottles. He read in a magazine that a soft drink factory in Montreal Canada was closing down and its assets were up for sale. He realized that this would be the source of empty soft drink bottles which he promptly bought and shipped to Trinidad. The bottles, however, had a brand name "SOLO" and a logo - a pilot drinking from a bottle of soft drink presumably after a solo flight - stamped on them.
=================================================================================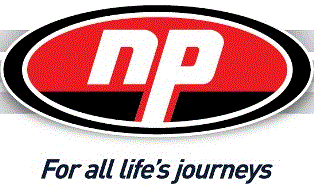 National Petroleum - NP
Edited by Kemet Newsletter (2014)
Owned by the Government of Trinidad and Tobago, the Trinidad & Tobago National Petroleum Marketing Company Limited (NP) was incorporated in 1972. It was formed with the assets the Government purchased from the then BP Caribbean Ltd – the local marketing arm of the British Petroleum Group.
In 1973, the Government purchased 50 per cent of the inland marketing assets of ESSO Standard Oil, vesting it in NP. In 1976, NP became the sole distributor of petroleum fuels in T&T, having acquired the marketing assets of Trinidad and Tobago Oil Company (formerly Shell Trinidad Ltd) and the following year the local marketing assets of Texaco Trinidad Ltd.
When NP acquired the assets of Shell Trinidad Ltd, it inherited its Lubricant Blending Plant at Sea Lots, on the outskirts of Port-of-Spain. Under license, it continued to produce a range of lubricants, blended according to the Shell formulations, until the National Petroleum Brand of lubricants was launched in 1981.
Since then NP continues to improve its product rating by keeping abreast with significant technological advancement in the lubricants industry. Because of NP rigorous pursuit of quality standards the company has achieve the service classification of American Petroleum Institute (API) certification. The Trinidad and Tobago and Caribbean markets are among the most advanced regions of the world. NP reports to the Minister of Energy and Energy Affairs on matters relating to the industry, and to the Minister of Finance on Corporation sales.
=================================================================================
Trinidad Match Limited (TML) - ANSA McAL Group
Edited by Kemet News letter (2014)
Trinidad Match Limited (TML) is a member of the ANSA McAL Group of Companies.
With its operations in Trinidad, it is the leading supplier and manufacturer of safety matches in the Caribbean. TML currently manufactures three main brands of safety matches namely Three Plumes, Swinger and Masters Army/Navy matches. Additionally, the company offers a customised label option and matchbox advertising services. Their strength lies in the inherited institutional knowledge gained over years of operation and the fact that Trinidad Match Ltd was established in 1887 and is still growing today.
In addition to their main brands, the company also offer the option of private label matches. In 2004 the match factory upgraded its operations with a state of the art match production line from Sweden. The capacity of this line coupled with high quality raw materials at affordable prices, allows the company to offer a competitively priced range of safety matches to local and export markets. The company products are distributed throughout the region to Antigua, Barbados, Belize, Dominica, Grenada, Guyana, Jamaica, Montserrat, St. Kitts, St. Lucia, St. Vincent, Suriname, and of course to the home country Trinidad and Tobago.
The company most recent entry has been into the Puerto Rican market. There they offer two sizes – the regular size and household size. The regular box contains approximately 40 matchsticks and the household approximately 280.
=================================================================================
Famous Dinner Mints - K.C. Confectionery Limited
Edited by Kemet News Letter (2014)
K.C. Confectionery Limited began in June 1922, as a cottage industry and has diversified and expanded today to a fast-paced, people-driven company that is foremost in technology and innovation. The family-run company developed into a factory in 1957 and became fully automated by the early 1990s. The budding Candy Company experienced a significant increase in Human Resource Capital that resulted in advanced expertise, propelling the company into a household name at national level, and obtaining high recognition from international markets. KC Confectionery is the largest manufacturer of Sugar Confectionery and Bubble Gum in the Caribbean and has the largest assortment of mints. Dinner and Gingers mint are two of its popular products.
======================================================================
National Canners Limited - Matouks
Edited by Kemet News Letter (2014)
National Canners Limited was established in 1967 by the Matouk family. The Matouk group has expanded into a world class corporation under the banner of National Canners Limited. The company is recognized as a leading Caribbean food manufacturer operating one of the largest and best equipped facilities in the region. The company is credited with having established the standard for the modern production of a wide range of premium quality foods. Its flagship brand is Matouks, and other brands are Mabels and MP.
These Brands are market leaders as well as household names throughout the Caribbean. The company pioneered the development and export of authentic West Indian specialty foods and its range of jams, pepper sauces, jellies, tropical sauces, chutneys, Salsa, Barbecue Sauces, and condiments have been the favorites of West Indian communities worldwide. Its Scorpion Hot Sauce is made with the world s hottest Trinidad Moruga hot peppers. These products are made to traditional recipes that are developed in house using only the finest raw materials indigenous to the Caribbean. The company is heavily involved in exporting its products to all the Caricom states, Central America, North America and Europe. The marketing of its products outside of the Caricom area is done through Matouk International USA Inc. with office located in Florida, USA
=================================================================================
/