Shopping Cart
Your Cart is Empty
Thank you for your business!
You should be receiving an order confirmation from Paypal shortly.
Exit Shopping Cart
(01) OUR ACADEMICS & ACHIEVERS
======================================================================
Father of The Nation (Trinbago) - Dr Eric William
Edited by Kemet Newsletter (2014)
Born on September 25, 1911, Eric Williams was the son of Elisa and Henry Williams, a minor Post Office official in Trinidad. He was educated at Queen's Royal College and won the Island Scholarship to Oxford University. At Oxford, he placed first with Honours in his history class and received his Doctor of Philosophy degree in 1938. His thesis and greatest book was Capitalism and Slavery.
Williams formed the People's National Movement (PNM), a political party of which he became the leader. In September of 1956, the PNM won the national elections and he became the chief minister of the country from 1956 to 1959, premier from 1959 to 1962, and prime minister from 1962 to 1981.
During his term as prime minister, Williams led Trinidad and Tobago into the Federation of the West Indies, Independence from England in 1962, and the breaking of the United States of America (USA) 99 years lease at Chagaramas Military Base. Williams died in office on March 29, 1981. Often called the "Father of the Nation," Williams remains one of the most significant leaders in the history of modern Trinidad and Tobago.
====================================================================
Kamla Persad-Bissessar attended the University of the West Indies, Norwood Technical College (England), and the Hugh Wooding Law School. She was awarded a B.A. (Hons.), a Diploma in Education, a B.A. of Laws (Hons.) and a Legal Education Certificate. In 2006 she obtained an Executive Masters in Business Administration (EMBA) from the Arthur Lok Jack Graduate School of Business, Trinidad.
Persad-Bissessar is married to Dr. Gregory Bissessar and has one son. Of her religion she said, "I am baptized in the Baptist faith. I have no specific church as such. I am of both the Hindu and the Baptist faiths.
=================================================================================
Mathematician - Dr Rudranath Capildeo
Edited by Kemet Newsletter (2014)
Although he was known to Trinidadians as Capildeo, he was known to the Academic world as the man that made correction and improvement to some of Einstein's Theory. Einstein's was famous for the theory of relativity. E=MC2
Although he left Trinidad in 1939 to study medicine, Rudranath Capildeo changed his course of study, focusing on applied mathematics and physics. He was committed to understanding the nature of space and time and this sparked his interest in understanding Einstein's Theory of Special Relativity. This work led to several new theories, which had practical implications in aerodynamics and space. They included "The Flexure Problem in Elasticity" (PhD. thesis) and his study on the "Theory of Rotation and Gravity" named Capildeo's Theory, which had applications in early outer space expeditions in the 1960s and 1970s. Together with one of his best friend Dr Eric William, he help in the preparation of Trinidad & Tobago Independence.
======================================================================
Trinidad & Tobago Coat of Arms & Flag - Carlisle Chang
Edited by Kemet Newsletter (2014)
Carlisle Chang was born in San Juan, Trinidad and Tobago, in 1921. His father was a migrant from China and his mother, who was also of Chinese descent, was from British Guiana. Chang had been leader of the Trinbago Art Society movement. He was to distinguish himself by receiving art scholarships to study in Britain and Italy. He returned to Trinbago to live the life of an artist and had a profound influence on many people.
Chang was a mural and easel painter as well as a designer for carnival, theater and ballet. As a designer of carnival costumes, Chang won the designers Prize several times. Some of his designs have been depicted on national postage stamps. Chang rose to fame in 1958 when he designed the Coat of Arms for the short-lived Federation of the West Indies. He followed this by designing the Coat of Arms for Trinidad & Tobago when it became an independent country in 1962. The T&T Coat of Arms was a painstaking experience with meticulous research in history and symbols. He was also the leader of a sub-committee that designed the Flag and insignia of Trinidad & Tobago.
These are some of the other ideas of the T&T flags he presented to the Government.
=================================================================================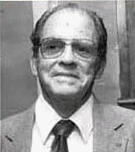 Trinbago Anthem - Patrick Castagne
Edited Kemet Newsletter (2014)
Patrick Stanislaus Castagne (better known as Pat) was born on October 3rd, 1916 in Guyana. Castagne grew up in Trinidad after being born in Guyana to Trinidadian parents who were working in Guyana. He played the piano and had his own band, but gained wide recognition in the 1950s for his hosting of the Pre-Carnival "Dimanche Gras" shows. He went to St Mary's College and furthered his education in the United Kingdom. He is most famous for composing the national anthem for the West Indies Federation (Forged from the Love of Liberty) which only lasted from 1958-1962. Trinidad & Tobago later adopted it as their own after attaining their independence on August 31st 1962.
The theme song Goodnight used as the sign-on and sign-off signal by 6:10 Radio Trinidad for many years was also composed by him. His wife was Lucille and they had six children.Pat also served as a diplomat assigned to the Trinidad & Tobago Embassy in England. While in England, he worked with the BBC in airing West Indian talent on a weekly radio show. Castagne composed several songs and calypsos during his career including some the following: 1960 - The Iceman (sung by calypsonian Lord Melody) Kiss Me for Christmas (sung by Kelwyn Hutcheon); Nimble like Kimble; Hyarima: A Caribbean Rhapsody; An Orchid for You; Happy Birthday Mom; My Easter Bunny.Some of the awards he received were the Trinidad & Tobago Chaconia Medal Gold (for Public Service and Music) and Member of the British Empire (MBE).
Anthem
Forged from the love of liberty - In the fires of hope and prayer - With boundless faith in our destiny - We solemnly declare: Side by side we stand - Islands of the blue Caribbean sea - This our native land - We pledge our lives to thee - Here every creed and race find an equal place and may God bless our nation - Here every creed and race find an equal place and may God bless our nation.
=================================================================================
Trinbago Pledge - Marjorie Padmore
Edited by Kemet Newsletter (2014)
The Trinidad and Tobago Independence Pledge was written by Marjorie Padmore. It is usually recited at the opening and closing of school terms and on special occasions like Independence Day and Republic Day. Marjorie Padmore created countless musical rhymes and jingles for the Ministry of Education School Broadcasting Unit and is also known for composing the national song "God Bless Our Nation" and for writing the music for "Our Lands of Sun and Seas."
As one of the pioneering team of educational broadcasters in this country in 1960, she left the Government Teachers' College to pursue a career that would blend music and broadcasting. She was the first woman to head the T&T Broadcasting Unit, a position she held until her departure for the post of Director of the School of Music established by the National Cultural Council in 1976. Marjorie gave over thirty year's service to the Anglican Church. She was awarded the Humming Bird Medal for her contribution to the Nation.
National Pledge
I solemnly pledge to dedicate my life to the service of my God and my country.
I will honour my parents, my teachers, my leaders, my elders and those in authority.
I will be clean and honest In all my thoughts, my words and my deeds.
I will strive In everything I do to work together with my fellowmen of every creed and race
for the greater happiness of all and the honour and glory of my country.
=================================================================================
Scientist - Camille Wardrop Alleyne
Edited by Kemet Newsletter (2014)
Trinbago Mucurapo Girls RC School girl Camille Wardrop Alleyne becomes an Assistant Programmer Scientist for the International Space Station. The Space Station a scientific laboratory that orbits the earth, conducting research in biology, physics, astronomy and meteorology. The International Space Station so far is the largest space station ever built and is a joint effort between the Russians, Japanese, Canadians, Europeans and Americans.
Camille job is to communicate all the experimental results from the space station, and is also responsible for all the station's education projects. She also leads an international working group on education that comprises all five partner countries. Camille is also a representative of the United Nations Human Space Technology Initiative for the National Aeronautic and Space Administration (NASA).
She first worked for the US Missile Defense Agency, where she led analysis and integration of several ballistic missile defense programmed. She then went to NASA Kennedy Space Centre in Florida, where she tested and operated the equipment responsible for ensuring ideal environmental conditions for astronauts and cargo in the space shuttle. She is a pilot and was a finalist in the 2004 astronaut selection programmer.
======================================================================
Aeronautical Engineer & Inventor - Conrad Albert Lau
Edited by Kemet Newsletter (2014)
Conrad Albert Lau, aeronautical engineer, inventor and executive was known to his friends and business associates as Connie. He was born on February 8, 1921 in Port of Spain, Trinidad and Tobago West Indies.. He was one of a family of four, all boys. His father Egbert owned the Bird of Paradise Inn at Speyside, in Tobago.
Connie designed aircraft for the US Military which saw action in the Korean and the Viet Nam war. One of Connie's designs was the fighter "The Avenger" and another was used by the French Navy on its aircraft carriers. The models of his aircraft's are in the U.S.A. military Museum.
Conrad attended school in Trinidad at Queens Royal College. He then entered Massachusetts Institute of Technology. He received his B. S. Degree in 1942 and his Masters Degree in Aeronautical Engineering in 1943. While at MIT he was on the Dean's List in for high scholastic achievement. Conrad joined Chance Vought Aircraft a Division of United Aircraft Corporation upon graduation from MIT in 1943. Through his initiative, superb intelligence, and human warmth, he advanced to Director of the U. S. Navy Light Attack Aircraft division.
Conrad made significant personal contributions to the United States Defense programs beginning with the F4U Corsair of World War II fame flown by both Navy and Marine Corp pilots, which racked up an 11:1 kill ratio over the Japanese in the Pacific. As a typical Tribogian, one of the fighter plane he design for the US army was called C7U Cutlass.
================================================================================
Felix began his career at the BEP in 1993. He progressed through several positions at the BEP including Chief of the Office of External Relations, Associate Director of Technology, and Deputy Director. He also chaired the Inter-Agency Currency Design task-force, a group responsible for recommending technical enhancements to U.S. currency design.
Secretary of the Treasury John W. Snow named Felix Director of the BEP on January 11, 2006. As director, Felix is responsible for the overall operations of the BEP in the production of U.S. currency and other government secured documents. Under Felix's leadership, the BEP completed the design of the next generation of currency series including the next generation $100 note, which was put into circulation on October 8, 2013. The next generation $100 note is the most complex note of any United States currency series to date.
======================================================================
/